*Students for Life of America does not take a stance on transgender issues. We are using the terms used in the Intro to Queer Studies course.
Rana Jaleel, a feminist professor and former Center for Reproductive Rights Fellow, at the University of California-Davis almost failed a student in her class, because she stated biological facts about fetal development, accusing her of using biased resources. In fact, all of the statements made could be backed up through neutral resources. Professor Jaleel did not respond to a request for comment. However, as a result of the professor's actions, the student almost failed the class and almost could not graduate because of that one class. In fact, the student had an A- going into the final project, and the grade on this one assignment brought her down to a D-, putting her just on the edge of not being able to graduate. The student had achieved 100% grades on all other assignments except two; a 90% on her midterm and a 77% on her final paper (which was graded and entered after the brochure was turned in to the professor).  The professor gave the student a 0/100 on the assignment, which counted as 30% of the grade.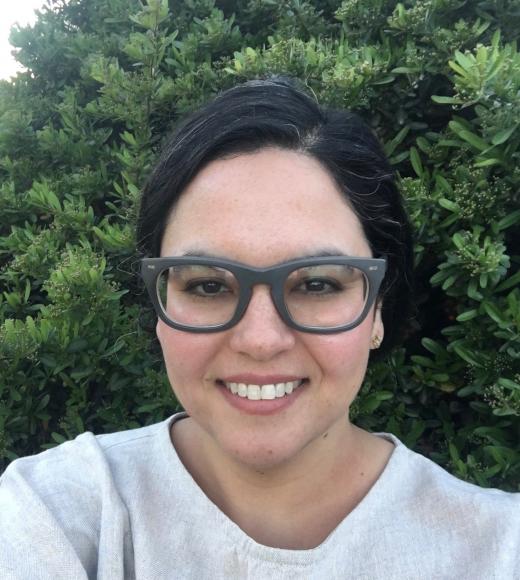 The best part? The student's brochure was geared towards pro-life resources for transgender people.
Brianna Mangat, a recent graduate from the University of California-Davis, submitted a brochure detailing resources available to pregnant transgender students for her class on gender and queer theory, called Intro to Queer Studies. The brochure listed several possible resources and also laid out facts about fetal development, which her professor disputed.
The assignment was to, "Find a problem or situation that requires a queer intervention. It can be something that you see on campus, read about online, or a revisiting of something that you witnessed in the past." For her project, Mangat received an F from her professor. In comments on the grading, Jaleel wrote, "Trans healthcare is an extremely important topic and I'm glad that you're interested in it. When you choose to do a project that transmits information (particularly medical advice), you need to provide citations for that information so that its reliability and accuracy can be assessed and so that we can ascertain that the work you turn in is your own…" and then went on to accuse Mangat of plagiarizing from American Life League.  A search of Mangat's language only turned up a similar description of the force of a suction machine on a Live Action post. The assignment did not say to provide citations, and except for the statements about Planned Parenthood's abortion #s, everything stated was either opinion or could be classified as known biological facts. Regardless, when Mangat offered the citations for her brochure after she received the grade, her professor refused to accept them.
Another project in the same class, about pregnancy for transgender people, also lacked citations, but that student is believed to have received a higher grade.
But the rest of the professor's e-mail gets to her real beef; the approach she took. The professor said that her project did not address an emergency, but instead "subordinates the broad issues of trans healthcare to a narrow, medically dubious one."
After receiving the grade, Mangat wrote, "I just got the grade for my final project and was dismayed by the grade I got, I worked very hard and put many hours of work into that project. I am very confused about the grade that I got however I cannot meet up with you in person because I am out of the state, is their  [sic]any possibility of talking about this over email some more or using skype. I don't understand why I got a failing grade because I did put a lot of time and effort into the project. Also the accusations of plagiarism I found unfair, I used certain sites for information but the brochure is for the Pro Life movement, the intent was that organizations like the American Life League would hand out these brochures out. If that was a misunderstanding I am sorry I should of clarified that better." Mangat then asks how she fix the problem.
In a follow-up e-mail an hour later, Mangat added, "To better illustrate my point I linked some brochures below, if you notice they do not have citations because they link the person to the company they represent. Which is what I did with my brochure, it is a bit small but in the middle third of the front page you can see I … My Queer solution to this problem was to create a brochure for these clinics to hand out to the queer community. Like the brochures I linked below they are meant to inform and draw people to their sites. I linked brochures for Planned parenthood as well as pro-life clinics to show the similarity."
After providing even more evidence, the professor wrote back, saying, "Out of fairness to the entire class, I do not accept revisions to projects (in your case, references) after they have been graded.  The grade you received reflects your project's lack of engagement with course materials and concepts.  Please read the comments that I gave you regarding trans healthcare for further clarification."
After weeks of not hearing back from Jaleel, Mangat asked Kathy Olmsted, the interim chair of the Gender, Sexuality, and Women's Studies to intervene, and Olmsted wrote, "I'm sorry you were disappointed with your grade. Here is the process to follow when you want to petition for a grade change" and linked out to a form to file a grade change request. Mangat said that the form asks about clerical mistakes, implying that you can only ask for grade change requests based off of errors, not a professor's judgement.
To summarize: a pro-life student took a class on gender and queer theory, created a resource for pregnant trans men, and was punished. Oh yeah, and other students allegedly received higher grades for far less work, including one student who wrote a poem.
Mangat said, "I was very disappointed that Professor Jaleel was not able to set aside her own biases in order to fairly judge my project. It is sad that my otherwise great experience in college ended with a pro-choice professor seeking to impose her own views on me."
Nick Reynosa, the California Regional Coordinator for Students for Life of America, added, "Pro-life students do not deserve to be targeted by radical feminist professors for their views. Brianna followed the instructions and created a resource for people who are pregnant, yet was punished by her supposedly progressive professor."