This past Fourth of July weekend wasn't all picnics and fireworks – at least, not for Laura Fleiss. Laura is married (currently) to Mike Fleiss, who created the 'Bachelor' franchise. They have a four-year-old named Ben, but apparently, Mike thinks there's only room for one little Fleiss at the family's Hawaii mansion.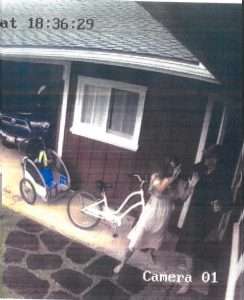 Upon news of Laura's second pregnancy, let's call it as it is: Mike turned into a coercive monster. He supposedly demanded Laura go to Oahu and pay to kill their second child, becoming enraged and violent when she refused. He is accused of physical and verbal aggression towards her (some of which was caught on camera).   
A lot of people wave this sort of thing off as the moral depravity of Hollywood elites, to which there's quite a bit of truth. But the theme of coerced abortion is indicative of a larger narrative – and an ugly one at that.  
There are countless women across America who will tell you they only got abortions because they felt pressured by outside forces. Student athletes told by coaches that abortion is the only way to keep their scholarships. Young girls told by their parents they'll be kicked out of the house if they don't abort. Girlfriends told they'll be left by boyfriends.  
The abortion industry claims abortion is "freeing" and "good for women." A world where mothers face unimaginable outside pressure to kill their children in the womb is not freeing. Women deserve a supportive environment, free to make decisions without a sword hanging centimeters above their heads.  
We hope Laura Fleiss, who is temporarily safe from the abuse thanks to a court order, finds the compassion and support she needs. And that Mike Fleiss realizes his abhorrent behavior is not acceptable in a civilized society.