By Angelique Claire Clark
If you're for abortion, you're pro-abortion. Some individuals of this mentality prefer the term "pro-choice" because it appears more diplomatic on paper. But can you really be pro-choice if you turn a blind eye to the life-saving process of Abortion Pill Reversal (APR)? Writing APR off as "bogus science" only proves that "pro-choicers" are more interested in pushing abortion onto women rather than actually care what women want to choose. During a lecture at the Ashford Institute Conference in June 2019, Dr. Matthew Harrison, Medical Advisor to Abortion Pill Rescue said, in part, "APR receives over 200 phone calls a month inquiring about starting APR." That's an astounding number of women who regretted taking the first pill of RU-486 and realized that they instead want to choose life. But as long as abortion advocates try to keep APR hidden away, vulnerable women who want to save the life of their child may never get a chance to make that choice.
Which leads to the question- what exactly is Abortion Pill Reversal and why should everyone, pro-abortion and anti-abortion alike, be on board to offer it to pregnant women who've taken RU-486? First off, APR is a very direct and simple reversal of the effects of RU-486. When a woman takes the first pill of a medical abortion, called Mifepristone, it cuts off the placenta- which dries up the nutrients to the embryo. The second pill, Misoprostel, which is taken the day after the first, induces labor. RU-486 is disturbingly nicknamed the "toilet bowl abortion" because often times women are alone, going into labor over their toilet, and told to simply "flush" the fetus. Absolutely traumatic- that should go without saying.
So where does APR come in? Well, because Mifepristone stops progesterone receptors, a natural hormone that's needed to maintain a healthy pregnancy, the action of countering this loss with more progesterone is to, as the APR site puts is, "…outnumber and outcompete the Mifepristone in order to reverse the effects of Mifepristone." (abortionpillreversal.com/faq) Inject more progesterone, revive the pregnancy, and women are able to carry their healthy children to term. It isn't magic, it isn't fake science, and it isn't propaganda meant to deter women away from abortion- because, after all, the abortion has already begun. APR works to help women who regret their choice to begin RU-486 and are instead choosing to keep their baby.
Now, maybe it's too much to presume individuals who are "for choice" in these cases are always for the health and safety of the woman involved. But let's take a step back and evaluate if RU-486 is helping or harming women, and if restricting access to APR is helping or harming women. A few things to keep in mind:
Right now, you can order RU-486 from 86 different online sources.
RU-486 is marketed to women in rural areas and countries where medical facilities are not within reasonable distance in the case of emergency (aka, when women hemorrhage and bleed to death from taking RU-486 and die without ever reaching a health clinic)
Women are being lied to and told that Abortion Pill Reversal is harmful because "progesterone" is harmful. Except progesterone is a natural hormone and being injected with it can actually improve pregnancy more than anything else.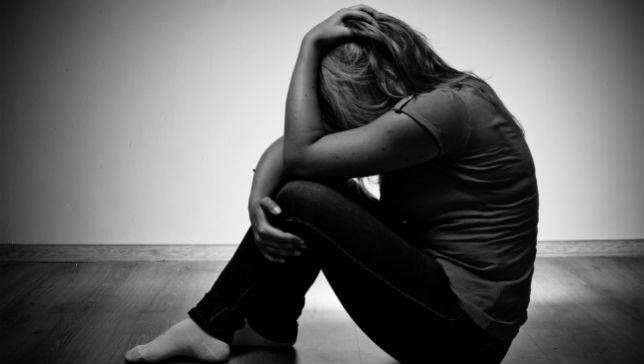 Women are dying from the lies and the dangers associated with RU-486. Women are taking the second pill of RU-486 with regret because they don't know APR exists (and why don't they know it exists? Right, because "pro-choice" activists want to keep that choice off the table). This is a vicious cycle of a pro-abortion agenda so focused on selling abortion that the thought of actually caring about women is entirely out of the question.
This needs to change. Women in unplanned pregnancies who feel alone, who feel regret over taking the first pill, and who just need hope– they need us. They need us to be a voice, a listening ear, a support, and a light when all else seems dark- when Planned Parenthood tells them that they have no choice but to continue with the abortion. That's a lie that only truth can fix, and the truth is the life-saving process of APR.