Lately, Massachusetts has been toying with the idea of further radicalizing their abortion laws via the ROE Act. Students for Life's New England Regional Coordinator, Abby Young, testified in opposition to the legislation recently (
read her testimony here
). Some good news? The building was OVERFLOWING with red-shirted pro-life advocates who see this law for what it really is –
unmitigated abortion and infanticide.
So no, the fight isn't over. Hearings are still going on, and Abby and other members of the Pro-Life Generation are fighting to keep mothers and babies safe from this extreme law.
Abby took notes at her last visit to the State House in Boston and captured the entire chilling dialogue (READ HERE).
With commentary, of course.
We've gotten to a point in society where we are waking up on a weekday, putting on suits and ties, and going into work to formally discuss whether human babies who have been born alive (after the first attempt on their life failed) can be subject to a second attempt on their life. Our decrepit morals are scraping the bottom of the bucket (in the abortion states, at least).
Abby noted, "

The founder of JP Licks, an ice cream company, testified in favor of the bill and the Massachusetts Medical Society who supported this bill had zero clue about section 12P. This section requires care for babies born alive and would be completely removed by the ROE Act. It was absolutely ridiculous…"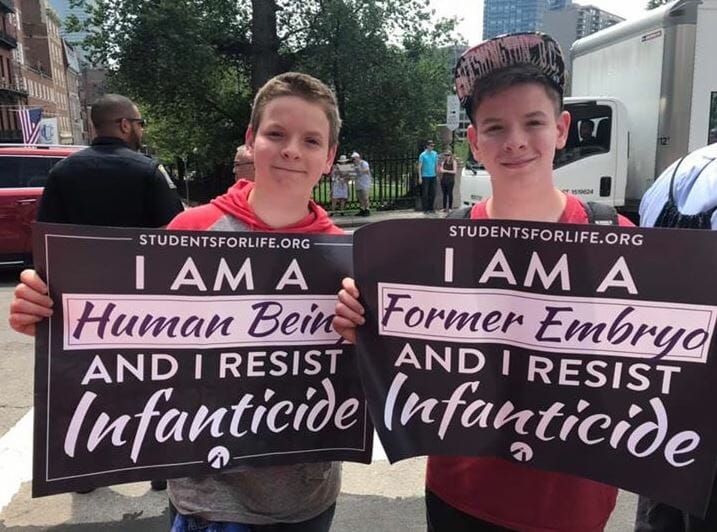 BONUS CONTENT
Pro-abortion tabler: My ability to be happy is on the line. And I refuse to let it go lightly. I understand the plight of women across the country. We want control of our futures, health, and access. This legislation would provide the necessary infrastructure to protect the power of the p-u-s-s-y. Massachusetts has always stood as an example of what can be done with compassion and innovation. Let this be another change.