By Angelique Claire Clark
It's time for companies to stand up for all human life.
To the 273 companies that signed the "Don't Ban Equality" publicity stunt:
You want equality? The first thing you should do is ban abortion.
As long as we live in a society that prides itself on unrestricted access to violently ending the life of preborn human beings, we will never see true equality. Equality does not exist when women have the right to kill while preborn babies aren't given the right to live.
The ad recently published in the New York Times, boldly proclaiming "Don't Ban Equality" exposes the 273 companies and counting who claim "abortion bans are bad for business." They obviously haven't made the connection yet that abortion kills actual people a.k.a. potential future customers. Honestly, banning the legal ending of human lives should be the first thing in their business plans. Math is hard, but typically when there are more people, there are more potential customers.
Nevertheless, DontBanEquality.com stands as the mothership of this sinking attempt to halt laws protecting human life. On the site, they make the claim that, "when everyone is empowered to succeed, our companies, our communities, and our economy are better for it."
Now, Students for Life definitely agrees that everything is better when everyone is empowered to succeed. The difference is that when we think "everyone" we actually include all people- preborn human beings and women alike. We don't think discriminating against an entire group of people because they're at a different stage of development is "empowering" to anyone. Pregnant mothers are just as valuable as the zygote, embryo, or fetus growing inside of her. Neither has more value than the other.
That's called equality.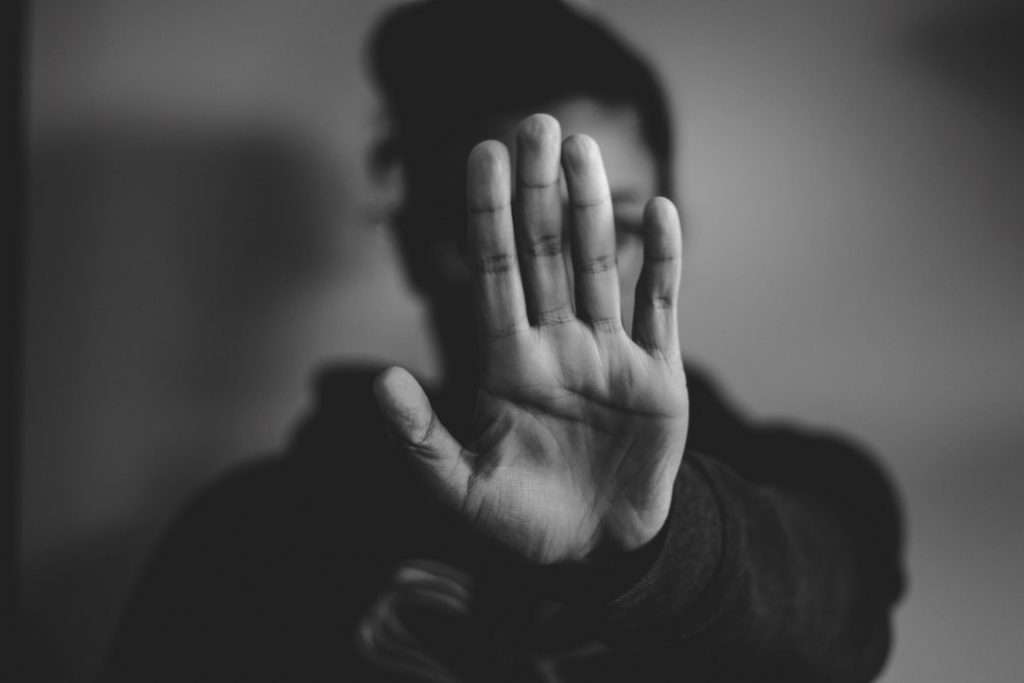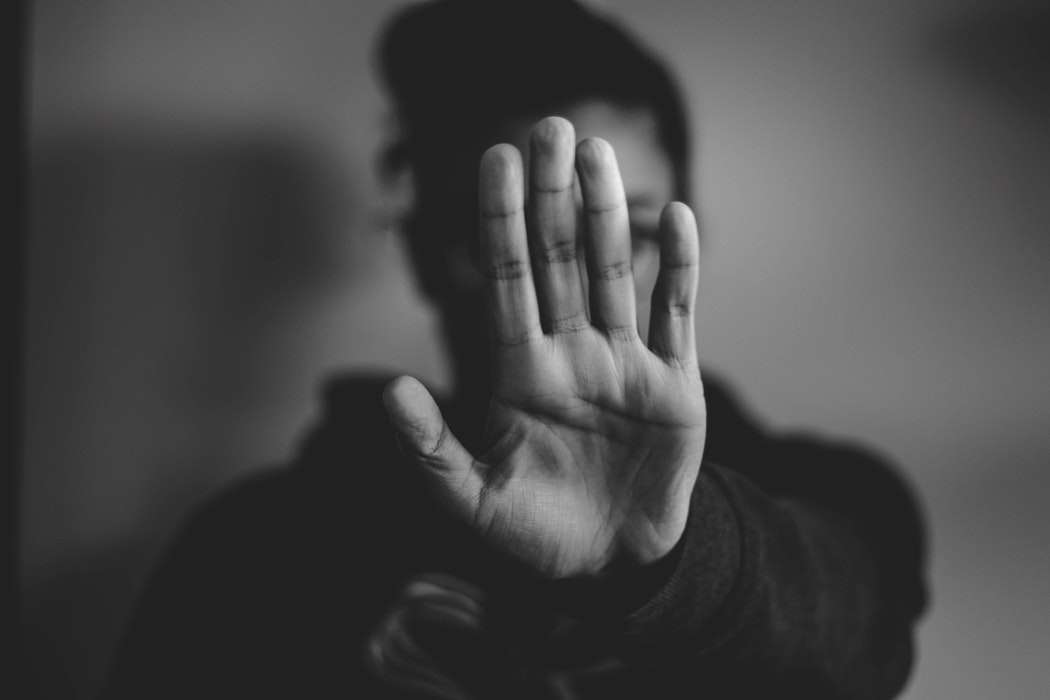 So it's pretty clear that these companies that supposedly care so much about women, equality, and health really only care about one thing- money. These companies aren't bravely taking a stance for "reproductive healthcare" because they want to help save the world- they're just manipulating their target audience and patronizing their consumers with what they believe they want to hear. If you look at many of them, their track record in the human rights department is full of bias and selective silencing. They want to kill our voices- because we are the only ones speaking up for the voiceless.
One prominent example of this kind of censorship can be found in the chaotic world of Twitter, where CEO Jack Dorsey pretends "equality" matters to him. His name is at the very top of this Don't Ban Equality list. Just this past April, a former Twitter software engineer, Abhinav Vadrevu, said of how certain users are being silenced, "One strategy is to shadow ban so you have ultimate control. The idea of a shadow ban is you ban someone, but they don't know they've been banned because they keep posting… but no one sees their content." How surprising- it's almost like equality only matters if it's something that they agree with.
So while Dorsey is over here at the "don't ban abortion" party proclaiming his support of equality, he's actively participating in the silence of thousands– both online and as a proponent of abortion. Can't really call yourself pro-choice if you aren't open to hearing about the many life-saving abortion alternatives.
Once you cut through all of the B.S. surrounding this lovely worded "Don't Ban Equality" mantra, you uncover the truth: equality to them means equal treatment for everyone who agrees with the message that women need abortion, that abortion is healthcare, and that if you think abortion is wrong that means you hate women.
Don't agree with killing human beings before birth? Banned.
Don't think women should be able to kill their preborn children? Silenced.
Think abortion is a woman's right, that thirteen year old girls should be able to get abortions without telling their parents, that Planned Parenthoods should be exempt from health inspections because they're above the law, and oh, abortion should also be free for anyone and everyone for no reason except "equality"? Wild, standing ovation.
Yeah, definitely no equal treatment in any of that.
Planned Parenthood (PP) is the forerunner in this "Don't Ban Equality" initiative, which makes sense, because PP makes thousands of dollars every year on abortions, lying to women, distributing ineffective birth control so that they can meet their abortion quotas that month, and illegally selling baby body parts. This is all an elaborate and desperate move to make it seem like Planned Parenthood actually cares about women. When in reality, if unrestricted abortion access continues, they'll lose sales- and preborn babies will lose their lives.
PP president Leana Wen spoke out about the ad, saying, "We are grateful and inspired to have so many business leaders standing with us proudly and publicly to oppose these dangerous, unprecedented attacks." Wen's understanding of what constitutes as a "dangerous attack" probably isn't great, though, because her entire business model is based off of the systematic, violent destruction of human life in the womb and the subsequent trauma of women before, during, and after abortions.
Wen adds to her statement, "…we must stand together to declare that reproductive health care, including abortion care, is necessary for all people to live healthy, successful lives." The irony of that statement is too great to even quantify, and at a certain point it becomes difficult to tell if pro-abortion individuals even hear themselves when they speak.
The "Don't Ban Equality" website goes on to say that "the majority of Americans believe that the economic security of families is linked to their ability to access affordable reproductive care." That's a pro-abortion person's way of saying that if you're pregnant, already have two kids, and you don't want a third, killing your third kid will solve your "problem." Only a few sentences further, the site adds, "According to the 2019 Edelman Trust Barometer, 71% of employees believe it's critically important for "my CEO" to respond to challenging times." Sorry, what challenging times? Oh, yeah, preborn human beings are finally being protected against a violent, silent death. These are only challenging times if you're still in the womb.
At the end of the day, if the New York Times exposed the brutal, bloody reality of abortion on their front page instead of dancing around the truth with meaningless rhetoric, the fight for "a woman's right to choose" would be incredibly less glamorous.
It's time that these 273 and counting companies got slapped in the face with the reality of who their customers are, and who their customers could be, if only given the chance to live. The Pro-Life Generation will not be silenced. We will not stand idly by as pro-abortion businesses censor our speech, push agendas that we aren't "allowed" to disagree with, and ultimately take pride in a movement whose hands are seeping with the blood of innocent preborn life.
We are in a critical time. We are in a time of progress, momentum, and hope. Bans on abortion are taking our nation by storm. More preborn children are being protected every day. More women are able to find hope and support outside of the lie that abortion is their only option.
The fight is just getting started, and it is important now more than ever that the Pro-Life Gen stays focused on our mission. Our mission of true equality for both mother and child.
Don't Ban Equality. Ban Abortion.