The gross, age-inappropriate sex ed of Planned Parenthood (and friends) never ceases to amaze. Our Regional Coordinator in Washington State has seen a lot of wild stuff out in the Pacific Northwest. But things hit a bit close to home when one of her own young family members showed her his 8th grade assignment. She said:
My relative is an 8th grader at a public m

iddle

s

chool

in WA and is in sex ed this semester. He sent me their assignments. They have to do a birth control presentation, and stand up in front of the class and talk about it for 6 minutes. And if they don't want to do it, they have to present with the teacher privately, which sounds creepy to me. Almost all of the sources are Planned Parenthood.
At least this story ended well. Parental disagreement with the assignment prompted action from the school's administration. In the end, students were not required to follow through on the vulgar assignment.
Minnesota, Too?
But hey, we don't just want to pick on the West Coast. Planned Parenthood tries to force their graphic sex ed everywhere! In Minnesota, a Comprehensive Sex Ed (CSE) program was hidden in a giant education bill. Not only is Planned Parenthood the creator of this CSE program, they actively promote it, endorse books and curricula that teach it, provide CSE training in schools (wherever they're allowed in), and lobby for it at legislatures and school districts across the nation. CSE 4th grade "age appropriate" materials are so graphic and morally reprehensible, even the adults won't read them aloud.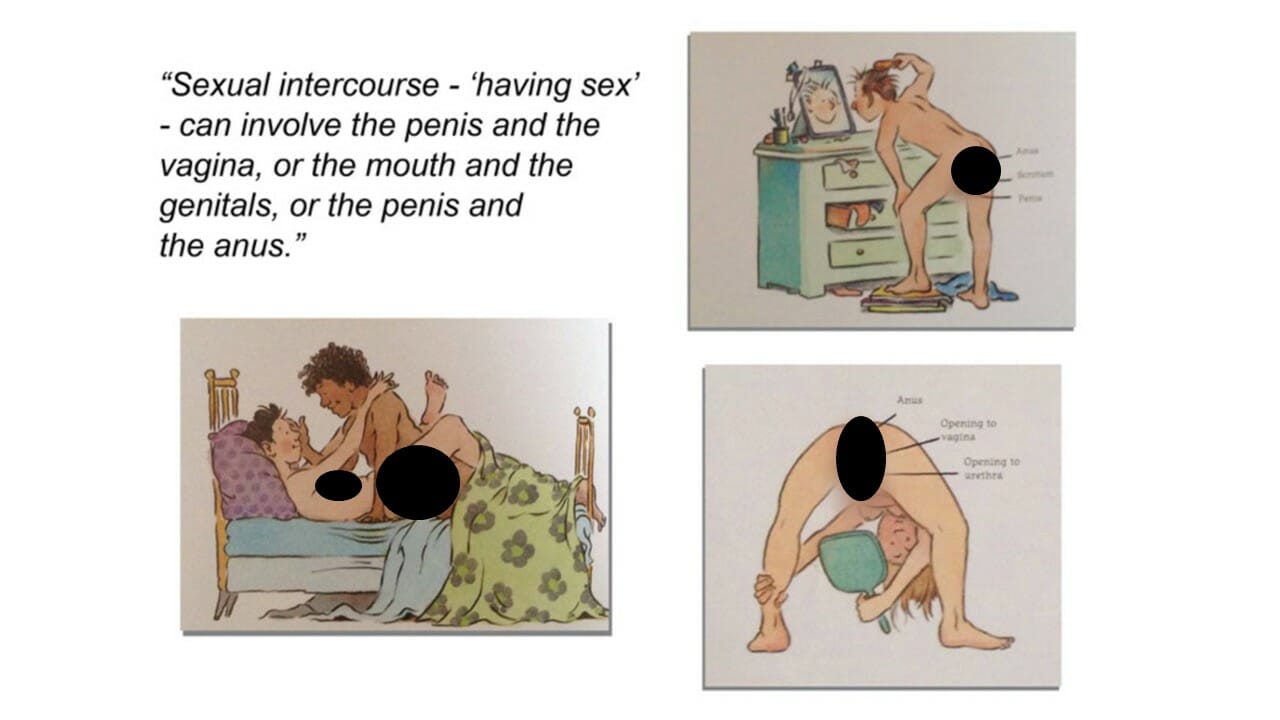 Are we talking about parts we all have? Yes. Should children know and understand their bodies? Yes. Do we need the nation's largest abortion provider to encourage sexual riskiness, sneaking around parents, and drawing crude pictures for them in kindergarten (all mandated by the government)? That's gonna be a no from us. And for
legislators in Minnesota
who don't think kids should be learning this in school.