Well, the 46th annual National Pro-Life March is a wrap! It's always a strange, bittersweet reflection in the hours and days following the March. On the one hand, it is jaw-dropping and completely joyous to see thousands of happy people coming together to promote life. On the other, it's a tragic annual reunion, and it's terribly sad to bundle up to protest the most unjust legislation of our time.
It's a great time – but we really wish we didn't have to do it.
Though our hearts break for those who have been lost, this is a movement of joy and love. Look at these thousands of smiling faces! January in Washington, D.C. may be cold and dreary, but this group is warmed by their fire for Life!
This year, Students for Life handed out over 10,000 of our signature black and white signs with "I AM THE PRO-LIFE GENERATION" on one side, and "DEFUND PLANNED PARENTHOOD" on the other. Young people from across the country carried them proudly – but here are some other signs that caught our eye!
I AM A RAPE SURVIVOR
The great thing about our fill-in-the-blank signs is that Marchers can use them in so many different ways, from silly hobbies to serious statements like this one. Rape survivors need all of the love and support they can get from the people around them – not coercion to do something that would only expound their pain. Our last campus tour, We Care, dealt with the issue of sexual assault as it pertains to abortion. In essence, it posed the question, "Should the child be punished for the crimes of the father?"
THE POWER TRIO
Now these ladies came to win – and they've been studying their pro-life apologetics! We love all three of these signs. Pointing out the super obvious hole in the bodily autonomy argument, making a really clever parallel of dependency with an astronaut, and combining two "oldies but goodies" of the pro-life slogan cache. 10/10
WE ARE FINISHED WITH THE LIE
Now this is a lot of text for a March sign but it works. This one's great because not only does it work as a chant, but it rejects abortion's hijacking of the feminist movement. It's very clever on the part of Planned Parenthood to equate abortion with feminism, of course. "Oh you don't like abortion? You must hate women then." But like this gal, we're done with that lie.
THE ENGLISH MAJOR
This one is just funny. And it's just as good a time as any to point out another reason why these signs are great – they add a very human aspect to a bunch of protestors. Contrary to what the media would have you believe, these aren't a couple hundred thousand "anti-abortion opponents." We're more than that. We're English Majors, rock climbers, knitting enthusiasts, motorcycle riders, dog lovers, and Netflix binge-watchers. And we reject abortion.
FAKE FEMINISM
Again, it's important to keep reminding everyone how completely abortion has hijacked feminism. The "right" to kill our children does not empower us, and we're tired of the pro-abortion side telling us it does.
CLUMPS OF CELLS
You've probably heard the pro-choice "science" that young fetuses/embryos are just clumps of cells. There are even abortion facilities that have drawn up their own "diagrams" of early-stage humans that literally look like wisps of smoke. News flash: we are all clumps of cells, and we all have the right to live.
AN INCONVENIENT TRUTH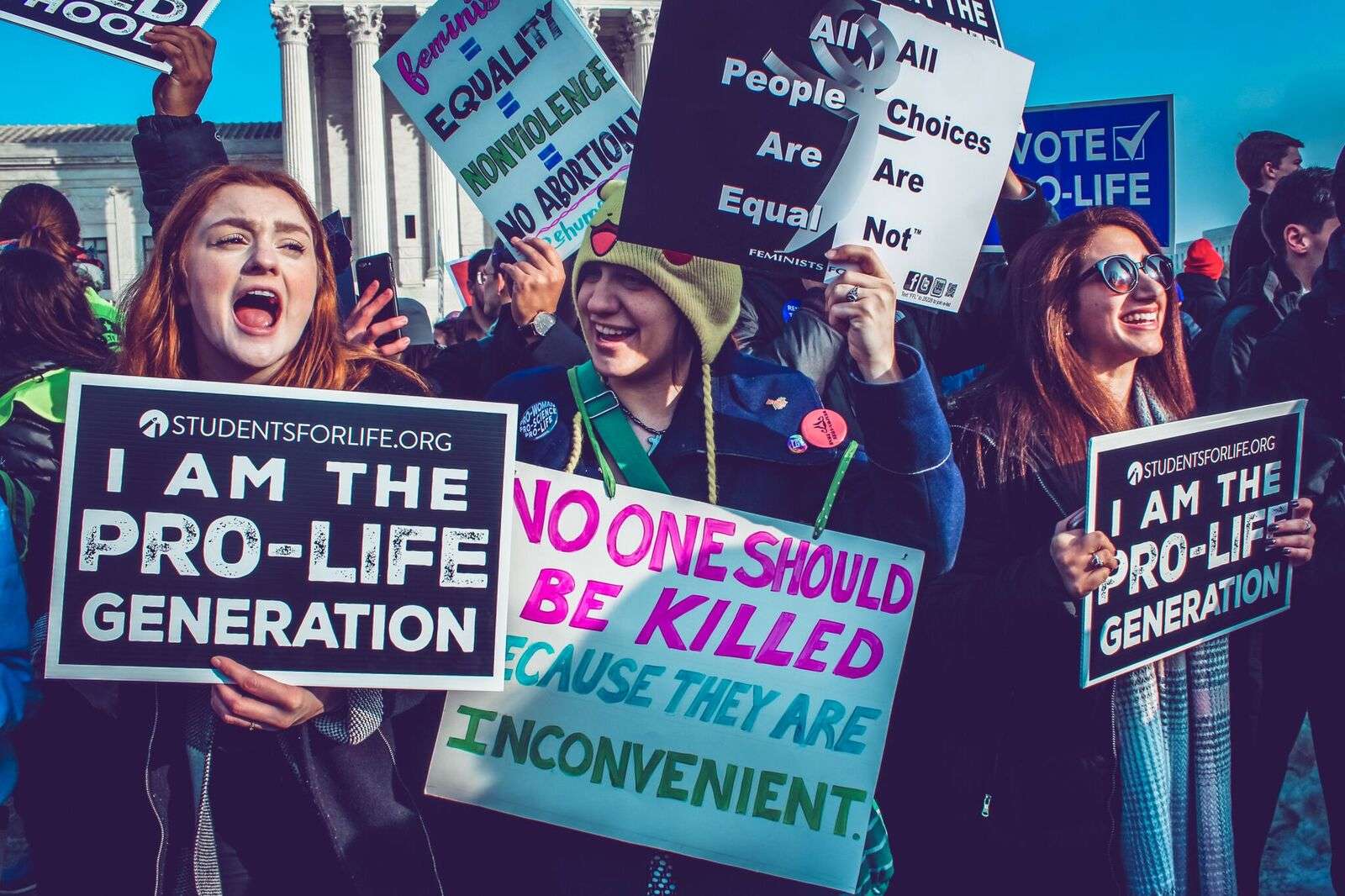 No one should be killed because they are inconvenient. This one hits pretty darn hard, once you start thinking about the exceedingly slippery slope this mentality is. It starts with these little people who can't speak for themselves, but where will this end?
We hope you enjoyed a few of our favorite signs from the 2019 National Pro-Life March! As a brief sidenote, because I just can't stop facepalming, take a look at some of the pro-abortion signs you see in the background of the Supreme Court photos. The "Pro-Life hypocrite" ones. We aren't pro-life if we didn't attend a climate change march? Or a bunch of other random things that have nothing to do with being pro-life?
Let's get one thing straight here:
There are more than 60 million reported abortions since 1973 in the U.S. There are tons more abortions that are not reported (many states are not required to report chemical abortions). And plenty of abortions are committed in other countries.
It is exceedingly safe to say that equivalent of the world's current population has been killed in the womb.
Abortion is big enough to deserve its own movement without being clouded by a myriad of other random social justice issues. So… sorry guys. Keep trying to distract us, but the #ProLifeGen knows exactly what we're fighting for.